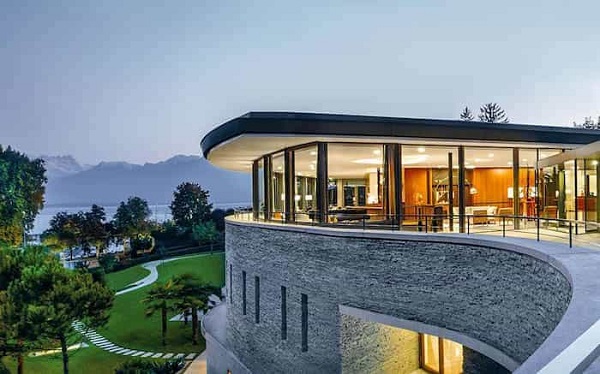 History:
Established in 1931, Clinique La Prairie quickly gained worldwide renown thanks to the work of Professor Paul Niehans, a pioneer in cellular therapy, who injected fresh cells from lamb fetuses into his patients. Since that time, his heritage has evolved significantly. As a preventative of aging, it has been adopted by patients coming from all around the world, including celebrities.
1931: Professor Niehans begins injecting fresh cells at Clinique La Prairie
1947 : Preserved cells are first injected
1949: Freeze-dried cells are first injected
1953: Professor Niehans treats Pope Pius XII, making Clinique La Prairie famous worldwide
1960: Under the impetus of Professor Niehans, the International Society for the Ethics of Cellular Therapy is created
1966: Professor Niehans retires (died in 1971)
1987: President Armin Mattli assigns Professor Otto Westphal (former director of the Max-Planck immunology Institute, Freiburg, Germany) the task of launching a vast scientific research program on CLP Extract
1988: Progressively purified and made increasingly safe, the product injected becomes today's CLP Extract, and continues to be refined
1998: Creation of the Clinique La Prairie Foundation for Aging and Immunology Research
2007: Successful introduction of the latest generation of the product called Revitalization (oral).
Revitalisation Programme:
Clinique La Prairie's exclusive and renowned Revitalisation has a marked rejuvenating effect. This programme is recommended from the age of 40, with results lasting from 12 to 24 months. For those suffering from extreme exhaustion or in special cases, Revitalisation can be administered at a younger age.
Our Programme Includes:
Six nights from Sunday to Saturday including full board
Exclusive Clinique La Prairie Revitalisation
One medical check-up: laboratory analyses, chest x-ray, abdominal ultrasound, ECG
One dental check-up: full mouth x-rays, complete report from the dentist
Consultation and daily follow-up by the attendant doctor, and nursing care
Dietetic follow-up upon request
One personalised advice at the Centre for Aesthetic Medicine and the Beautymed Centre
One 90-minute Facial Treatment by Swiss Perfection of your choice (Cellular Exclusive Lift Concept excluded)
Two 60-minute high-touch treatments of your choice
One 30-minute personal training session
Group fitness and aquagym classes
Access to the fitness centre, swimming pool, sauna, steam room and vitality pool
Limousine services from/to the airport or train station
All non-alcoholic beverages
A Tailor-made General Medical Checkup
Good health is maintained through regular checkups beginning around the age of 35, to identify any problems at an early stage and successfully treat them. This is why any stay at Clinique La Prairie begins with a medical checkup. In addition to a detailed clinical exam, the standard checkup includes laboratory tests, a chest x-ray and an electrocardiogram. It may also often include an abdominal ultrasound and additional tests suggested by the physician, based on the specific needs and characteristics of each person.
This checkup will determine in large part the care offered to the patient during his or her stay (diet, physical activity, medication, etc.). Should previously undiagnosed problems be found, additional exams and therapies may be immediately undertaken.
All results are available in less than 48 hours, and the physician then discusses the medical checkup with the patient. Practical advice can be given to help the patient modify his or her lifestyle and maintain these changes after his or her departure from the clinic. If the patient wishes, this follow-up can be done at Clinique La Prairie, in ambulatory care.
The medical checkup proposed at Clinique La Prairie is a complete evaluation of your health condition. This program is intended for any resident or foreigner, businessman or woman, artist, sportsman wishing a complete checkup or a second, clearer opinion. Regular checkups beginning at the age of 35 are part of an optimal prevention program and can help identify and successfully treat disorders at an early stage.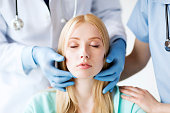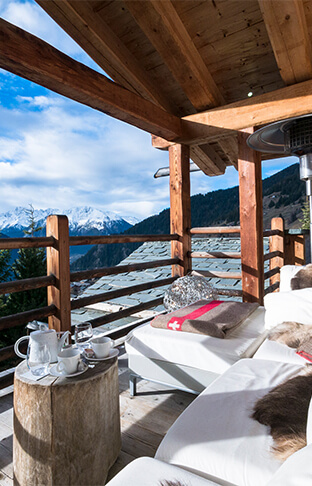 Beauty Programme
For thousands of years humans have been fascinated by beauty. Clinique La Prairie's Spa is a veritable haven of peace, offering a wide range of exclusive treatments to emphasise an individual's inner and outer beauty. It is an ideal place to re-energise, relax and recuperate and to shake off the burdens of everyday life.
Facial Brightening:
To improve the texture of your skin and boost collagen renewal so you emerge with a smoother and brighter complexion.
One cellular brightening radiance facial treatment by Swiss Perfection
Two high-tech redensifying facial treatments
Two high-tech natural lifting facial treatments
Body Firming & Smoothing:
To help redefine your figure and reduce cellulite so you emerge looking more toned and firmer.
One cellulite-control body treatment by Swiss Perfection
Two high-tech contouring body treatments followed by two sessions of lymphatic drainage through physiotherapy
Three high-tech remodeling body treatments followed by three sessions of cellular body photo stimulation
One cellulite-control massage
Toning Face & Body:
To lift and firm your skin, smooth away lines and wrinkles, and achieve a more toned silhouette.
One cellular exclusive lift concept facial treatment by Swiss Perfection
One cellular firming body treatment by Swiss Perfection
Three high-tech natural lifting facial treatments followed by three cellular facial photo stimulation sessions
Two high-tech contouring body treatments followed by two lymphatic drainage through pressotherapy sessions.

Flexible appointments and urgent care.
Or call — 344 532 2352