Ars Medica Clinic
The philosophy of Ars Medica aims during hospitalization to ensure the patient the possibility of benefiting of qualified diagnostic and therapeutic treatments, in a short time with the greatest assurance of reliability and competence.
The clinic offers the patient state-of-the-art technology, a highly specialized, personalized approach to the needs of each patient, and a calm atmosphere with hotel comfort.
Everything is prepared to ensure a rapid restoration of patient mobility.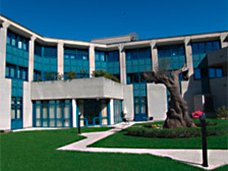 The Ars Medica Clinic is the reference point for orthopedic surgery and traumatology of the musculoskeletal system in Ticino and carries out more than 3000 surgeries per year. In addition to these services, the clinic has 11 internal medical practices, orthopedic emergency services, medical radiology, 5 arthroscopic and prosthetic surgery operating theaters, and a physiotherapy service with swimming pool.

Anaesthesiology
Anesthesiology is a medical specialty that allows the patient to benefit from a surgical procedure or an invasive medical treatment safely and painlessly.
Hand surgery
Hand surgery as a specialty is concerned with impairments of hand function.

Orthopaedics
Orthopedics belong to the surgical specialties; they are concerned with degenerative and trauma-related diseases of the locomotor apparatus

Radiology
Our radiology services benefit from a unique structure that allows for a leading qualitative diagnostic approach for almost all modern medicine disciplines.

Spinal surgery
Spinal surgery sits at the interface between neurosurgery and orthopedic surgery.

Sports medicine
Sports medicine is the specialization of different medical aspects related to the practice of sport.
As a transversal structure, the Neurocentre GSMN groups together and coordinates the activities of the different medical departments and sites involved in the treatment of each patient, and this at a national level. For the patient, this multidisciplinary coordination allows a sharp and fast care, while enjoying a continuity and a close monitoring throughout its course of care.
During a stroke or a cerebral hemorrhage, every minute counts, because deprived of oxygen, the brain can be seen quickly and irreparably damaged. Following such trauma, 2 out of 3 suffer from a severe loss of motor skills.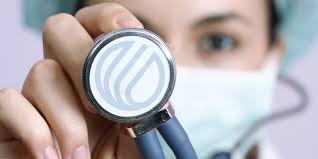 Medical care and technology
Our patients are the focus of our thoughts and our actions. We strive to meet patient needs professionally and individually. We see the patient as an active partner in the process of treatment and care. Offering high quality specialized care is very important to us. Standards of care and processes are reviewed, measured and optimized as part of a continuous improvement process. In our innovative and dynamic organization, we see change as an opportunity. Our interdisciplinary cooperation is based on partnership and results-oriented. Respectful and constructive communication is the basis of our corporate culture.