Valère Clinic Switzerland
The Valère Clinic has received mandates from the State of Valais for general surgery and internal medicine, as well as specialized mandates in orthopedic and visceral surgery, gynecology and urology.
As well as specialized mandates in orthopedic and visceral surgery, gynecology and urology. It is recognized, according to the Swiss SMOB accreditation, as a specialized center for obesity surgery (bariatric surgery).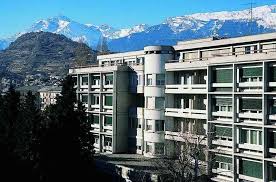 Valère Clinic provides comprehensive, high quality treatment to patients suffering from medical conditions linked to obesity and overweight. Each year, around 5'000 medical interventions are carried out at Valère Clinic, out of which 3'000 are surgeries. Orthopedics,
General Surgery, Intervention Cardiology, Urology, Electrophysical Cardiology, Gynecology      
40 Available Beds
50 Admitting Physicians
180 Employees
3'000 Surgical Interventions

Obesity
Obesity is a chronic disease. It is induced by an accumulation of fat in the body.
Cardiology
Cardiology is the medical specialty dedicated to the heart and blood vessels and associated diseases.

Gastroenterology
Gastroenterology diagnose and treat diseases of the esophagus, stomach, small and large intestines, rectum and anus, and certain digestive glands
Gynecology
Gynecology is the medical specialty that deals specifically with the physiology of the female reproductive system.
Otorhinolaryngology
The Otorhinolaryngologie, includes 3 subareas. These are each characterized by a high technical specificity

General surgery
Surgery as a medical specialty deals with the prophylaxis, diagnosis and treatment of surgical diseases.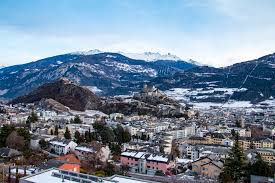 Valère Clinic in Sion is the only listed private clinic in the canton of Valais offering acute care services. Equipped with state-of-the-art technology and 4 brand new operating theaters, Valère Clinic offers first-rate medical care and provides personalized treatments that cater to the individual needs of every patient.
The holistic offered approach is considering both physical health as mental balance of each individual. The combination of a treatment with an enjoyable stay is a guarantee for success.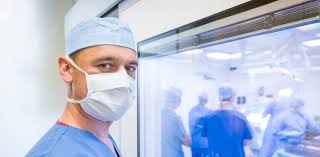 Medical & Paramedical Care
Given the fact that the clinic is also open to patients with general health insurance cover, its services are accessible to the whole of Valais population. Valère Clinic's medical specialties include orthopedics, cardiology and general surgery. Furthermore, the clinic is highly specialized in the treatment of obesity and illnesses related to it.